As Seen On: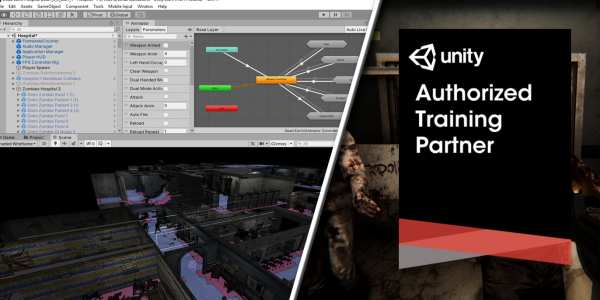 Unity Authorized Training Center

As a Unity Authorized Training Partner, Game Institute's training meets Unity's strict quality standards and is authorized to offer Unity-authorized training workshops and preparation courses for Unity certification exams on behalf of Unity Technologies.


Dead Earth Game Development Series

250+ hours of step-by-step video instruction that will have you building your own triple-A first-person survival horror game. Check out the video to see some of what is included in the course.

Buy Now
Featured Project: Dead Earth
Learn how to build incredible first and third person games.
Featured Project: GI Racing 2
Learn how to create your own AAA racing games!
Featured Project: Balls of Glory
A fun and exciting brick breaker arcade game perfect for beginners.
Limited Time Offer - Save 45%
Use the promo code DEV2425 during checkout to save 45% on your enrollment!
Use Promo Code

I'm blown away by the quality of the training! The videos are very rich in term of educational content and Gary is quite a funny guy. I don't want to sound like a fanboy, but I just wanted to say thank you for such a great product.
-Marc A.

I am going through the Unity tutorials and have to say that I love that you show everything in detail. It is really easy to understand when I can follow along with the videos, put theory into practice immediately, and see a result.
-Endazil R.

This has been a wonderful series of videos (Dead Earth). Very informative and exactly what I had been looking for in game developer video training. I completed 16 lessons in only a few days and I'm looking forward to the next module!
-Peter Q.

I just wanted to say one BIG THANK YOU. I finally managed to start working in the industry I always wanted to! Got employed with Electronic Arts and it feels gooood :) I would have never been able to make it without the knowledge gained from Game Institute and all your support, motivation & help.
-Aleksandar T.

I'm currently working on a certification program at Game Institute. Great teachers, staff, and knowledgeable students. They have a great learning pace and I have no problem keeping up.
-John S.

2,000+
Premium In-Depth Video Lessons
300,000+
Learners Since 2001
2,500+
Partner Colleges and Universities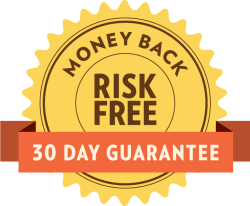 30-Day Money Back Guarantee
We are so confident that our training will be effective for you that we offer a risk-free 30-day 100% satisfaction guarantee.
Sign Up Now